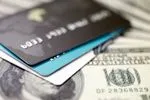 At Minton Family Dental Care we want to help you afford the dental care you need and want. Maintaining a high level of dental health is critical to your long term general health and happiness, so we want to make it possible for you to receive the treatment you need. Generally speaking, we request that you pay for your services at the time they are rendered.
If you have a dental benefit plan to assist you with payment, please close this section and click on the section titled "INSURANCE." For those of you who do not have dental benefit plans available, we contract with a third-party finance company specifically for you. This company can offer you interest-free and low-interest monthly payment plans. For more information, please call or contact our office. We will be glad to provide more information and to answer your questions.
Credit Cards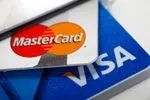 Many of us now days, prefer to pay what we owe with our credit and/or debit cards. For your convenience we accept major credit and debit cards, specifically VISA and MasterCard. The use of cards also makes it easy to pay your bills online or over the phone.
You may pay your balance by contacting our billing department at 423-201-4197.
If you desire, you may pay your balance by clicking on the Smile Dash icon, entering your Smile Dash log-in and password, and making your payment through this secure portal.

You may also call us at 423-626-7070 or go directly to the Smile Dash website at www.smiledash.com .
Making Payments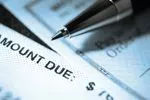 While we do not have in-house financing, we accept national financing companies for those who require monthly payments, Each of these financing companies offers a variety of monthly payment plans to fit your budget, including several plans with no-interest charges.
If you are interested in monthly payment plans, please contact our office by phone or by e-mail so that we can more thoroughly explain their options and policies to you. You may also click the links below for more information.